WONCA E-Update Friday 24th May 2019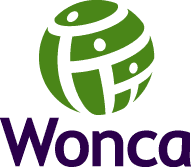 WONCA News – May 2019 The latest WONCA News (May 2019) has just been published and can be accessed at https://www.globalfamilydoctor.com/News/NewsletterArticle/May2019.aspx
In my View: WONCA President This month Dr Donald Li reflects on the recent WONCA Executive meeting held in Beijing, in conjunction with the annual conference of the Chinese Medical Doctors Association Society of GPs.  He stresses the importance of face-to-face meetings to enhance engagement and to get the best out of our Executive team.
"There is a view that says we can hold most of our business meetings using apps such as skype and go-to-meeting and zoom. It is useful to be able to see colleagues and to observe their expressions when in discussion. There is a good argument that such meetings are time-efficient, in that people can participate from wherever they are working, with minimal disruption to their working day. There is also the argument that reducing the carbon footprint from multiple flights, train and car journeys is a 'good thing', contributing to a better, safer environment. But nothing can really match the level of engagement possible through direct face to face meetings".
WONCA: Searching for a new CEO Dr Garth Manning, our current CEO, has indicated that he will be stepping down from his current role in December 2020. We are beginning the search for a successor; please read and circulate the attached advertisement widely to anyone who might be interested in applying.
WONCA 2020 World Conference: Call for Abstracts For the first time in its history, WONCA partners with an Arab-based organization to host its WONCA World Conference. Taking place on November 25-29, 2020 in Abu Dhabi, UAE, the 23rd WONCA World Conference of Family Doctors (WONCA 2020) promises to the be the largest gathering of practitioners, researchers and policy-makers involved in family medicine, in 2020. The conference recently launched its call for abstracts for workshops and symposia. In line with WONCA's mission to improve world population's quality of life, proposals on global health, policy, health promotion, clinical practice, education, innovation and others are welcome. 
Postgraduate Diploma in Diabetes Provided by iheed of Ireland, this programme is accredited by the University of Warwick, which is ranked in the top 10 universities in the United Kingdom and 54th in the world.
Designed specifically for busy primary care clinicians, this world-leading online programme combines practical and case-based learning with face to face workshops delivered by a network of local and global diabetes experts. Enhance your skills and confidence in the diagnosis, treatment, management and care of people with diabetes. Local CME Accreditation with 91% programme satisfaction rating. 
Apply now to avail of a place. Programme start dates vary by region from late March to mid-April 2019. Limited places available at  https://www.iheed.org/warwickdiabetes/?utm_source=wonca&utm_medium=email&utm_campaign=diabetes